These days, being a Junior Developer is synonymous with securing a job in a company. But do you know what a Junior Developer does exactly? In this article we explain to you what they do, their tasks and what companies look for in a profile such as a Junior Developer.
What does a Junior Developer do?
Here you will find the junior developer job description. A Junior Developer is a basic level software developer or programmer who works in a development team. They are in charge of helping the team with all the coding and software design tasks. To make it simple, we can say that a Junior Developer writes and maintains the code of computer applications.
The tasks of a Junior Developer mainly range from learning basic code, to writing or developing (basic) code and correcting the errors that can arise, to compiling user data. A Junior Developer also has to deal with requests from the Senior Developer, supporting all the software design and coding functions.
Likewise, a Junior Programmer provides important support to the design team while continuously improving their coding and design skills.
The main tasks of a Junior Developer
Below are some of the main tasks a Junior Developer has to carry out within a company:
Assist the Development Manager or the Senior Developer, as per the company's organisational structure, with programming/coding and software design.
Attend the company's development meetings and contribute with their programming knowledge. This is essential for the company, since the Junior Programmer is the one who can deem how feasible implementing certain changes or improvements is, in the areas of the company that require programming, for example
Continuously improve their programming skills.
Learn basic code.
Respond to requests from the development team.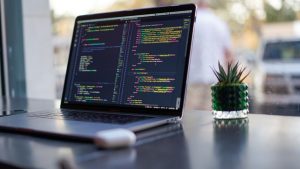 The following are some of the tasks that the junior developer carries out:
Research: Reading and analysing research reports and user suggestions for applying improvements in projects.
Creating programmes and applications. Tasks involving code development and implementation in a web/app.
Design. Implementing designs and translating them into code.
Defining the necessary specifications for software (code).
Monitoring how different programmes and applications are working.
Resolving errors, implementing updates and applying improvements to programmes.
Now you know the junior developer job description, we are goint to explain you what companies look for in a Junior Developer.
What do companies look for in a Junior Developer?
Not all companies require the same skills in a Junior Developer. In any case, what a company usually expects from a Junior Developer is that they have a wide/general knowledge or, in other words, that they are a "general specialist", with knowledge of and a certain amount of experience in using different programming languages and libraries.
It's very important – we could even say essential – that a Junior Programmer has good practical knowledge of basic programming languages. Furthermore, it's paramount that a Junior Developer also has the knowledge of, and capacity to understand and quickly know how to use new technologies. Another trait, or important skill, that a Junior Developer needs in order to carry out their work, is the ability to work in a team environment.
Epitech
If you're interested in the world of programming and you want to start training, at Epitech we offer the Coding Academy Programming Course which we think could be ideal for you.
Don't hesitate to contact us! We'll give you all the information you need to get to know the course well and see what we can offer you.